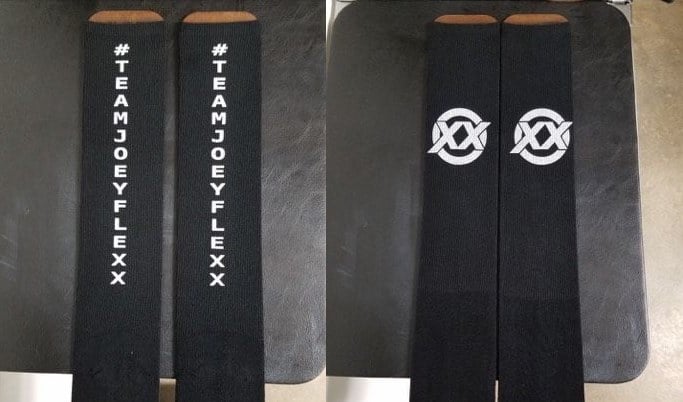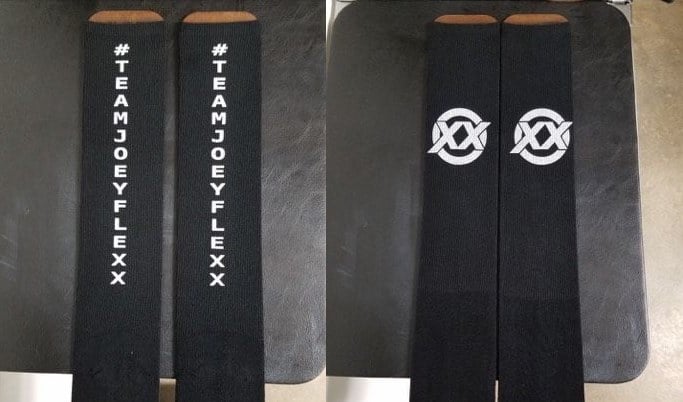 Team JoeyFlexx Deadlift Socks - AVAILABLE!
$12.95 / Sold Out
Manufactured by THE SOX BOX. These socks are competition legal & are made of 70% Nylon, 20% Lycra, 10% Spandex. Original double XX logo on the front, with the hashtag #TEAMJOEYFLEXX on the back.
DISCLAIMER: MISPRINT: Upon receiving the order, since the socks are machine stitched, the logo will not be perfect (think about drawing a circle only being able to use the squares on graph paper) so these socks are considered to be slightly defective which has no impact on the actual quality of the sock. ALSO, PLEASE NOTE THAT YOU MUST CUT THE TAG OFF WITH SCISSORS. DO NOT RIP THE TAG OFF AS THIS WILL CREATE A HOLE IN THE SOCK AND COMPROMISE THE QUALITY WHICH MAY CAUSE A RIP IN THE SOCK. By purchasing these socks, you are agreeing that you have read this disclaimer as there are no refunds. Once the stock on hand is gone, it's gone for good.